Hi all,
The Stampin' Up! catalogues aren't just full of fabulous stamp sets, inks, papers, tools and card, it is also full of samples and inspiration! I have saved all my old catalogues and often use them when my crafting mojo has abandoned me!
Throughout the duration of this new catalogue, I shall be looking to CASE samples of work in the catalogue with different products to show you that you don't have to copy cards exactly to still get a great looking card or project!
For those of you that don't know, CASE means Copy and Selectively Edit. You see this as a feature on many different blogs and challenges with card sketches. You will be amazed how different peoples work can be with a simple starting off directive.
For this card I have used the sample of work shown on page 45 of the new 2018-2019 annual catalogue which showcases the
**NEW Varied Vases Stamp Set and Vase Builder Punch Bundle**.
For this one, I have stuck to the card design really closely and have just changed the colour combination, embossing folder used, sentiment and ribbon. What do you think?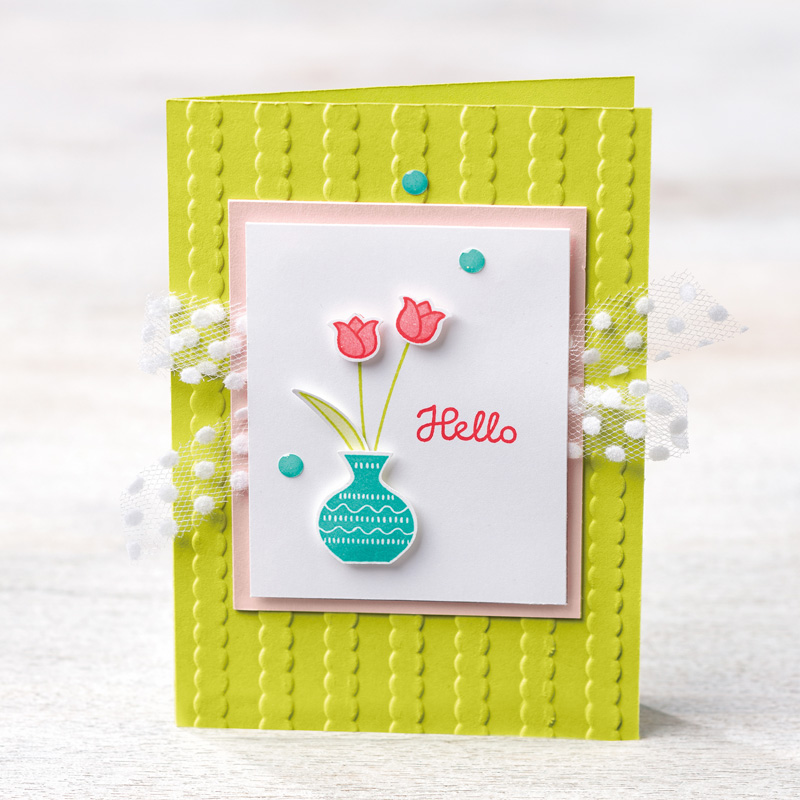 Thanks for reading everyone, looking forward to this becoming a regular feature on my blog!
Have a great day!
Stacey
xx